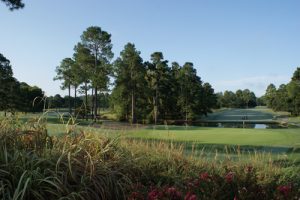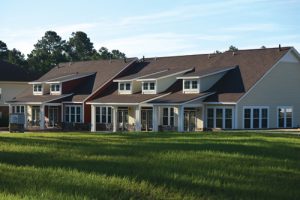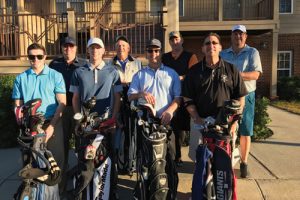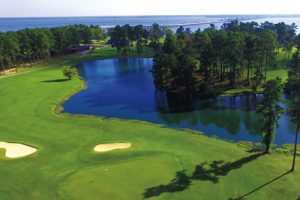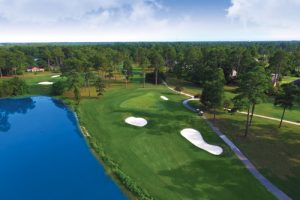 To Book Your Package: New Online Package Payments! When you book a trip with us, you and your group will have access to our free online package payment service. Group leaders can easily track who has paid. Hey, it's our job to make life as simple as possible so you can come to Santee with one thing on your mind…GOLF!
Visa, Master Card, Discover, American Express, bank drafts, debit card and personal checks are accepted.
Payment Plan: To reserve a package a $100 deposit is required per person The balance of the package cost is due 10 days prior to arrival. It is the group's responsibility to pay the hotel for any additional nights and incidental charges, as well as to pay the golf course for rounds not booked in advance through Santee Cooper Golf.
Villa Changes/Cancellation Policy: For package cancellations, the non-refundable deposit will only be transferable to another date within the next 12 months. For partial cancellations, the deposit will be applied toward the total package and any additional balances will be satisfied by the attending group.
Hotel Changes/Cancellation Policy: Changes and cancellations can be made 96 hours prior to arrival. Changes cannot be made after that date without being charged a fee of $25.00. No refunds will be made for unused portions of the package.
Golf Course Changes/Cancellation Policy: Changes and cancellations can be made 96 hours prior to arrival only.
Replay Rounds: At most courses replay rounds are available for cart fees only on a space available basis on the day of play after the first round. Guaranteed replay rounds can be booked in advance at some courses.
Rain (Option): Golfers MUST go to the course to receive one of the following:
If the course is open you may…
Receive a rain check from the golf course.
Receive a merchandise certificate for the value of the golf round.
Reschedule for another tee time that day or another day, if available.
If the course is closed you may…
Receive a refund from SCG for the golf or choose one of the options above.
Complimentary: One complimentary package will be given for each 15 paying golf members of your group. The Group Leader will only receive a comp if all monies are collected by him/her and full payment is sent to Santee Cooper Golf 10 days before arrival. Professionals and superintendents will count as a paying group member when they pay for lodging and a cart fee for golf.
Taxes: All taxes are included in the package price.
Rental Clubs: Rental clubs are available at most courses for an additional charge. Call the course in advance to reserve.