Lake Marion Golf Townhouses
Due to the overwhelming demand for quality on-course lodging in the area, 10 new Lake Marion Golf Townhouses were added in mid-2016, bringing the total number of units available for your next golf vacation stay to 34. Like the original Golf Villas the luxurious, new Golf Townhouses are located along the fairways of Lake Marion Golf Course and within walking distance of the lighted driving range. These spacious units average 1500 sq. ft. each and feature two bedrooms with four extended full beds, two bathrooms, an over-sized fully-equipped kitchen, outdoor patio, three televisions with satellite TV featuring 160 channels with HD options, complimentary WiFi service, washer and dryer (in 6 of 10 townhouses), daily towel service, and access to a shared grilling station.  Each unit has two levels, all with ground entry. The second bedroom and bath are located upstairs. 
Guests also enjoy exclusive access to the new outdoor swimming pool (open seasonally) and use of the Hospitality Clubhouse featuring gathering space for groups of 16-48 complete with a kitchen area, flat screen TV and expansive scoreboards.
To make the Lake Marion Golf Villas the place for your next golf vacation stay call the golf travel professionals at Santee Cooper Golf & Travel toll free at (800) 344-6534.
HOSPITALITY CLUBHOUSE
Large Gathering Space for Groups of 16-32 Featuring Kitchen Area and Flat Panel TV
Smaller Space for Groups Under 16 Also Available
Rooms Open to Accommodate Up to 48
Expansive Event Scoreboard in Each Room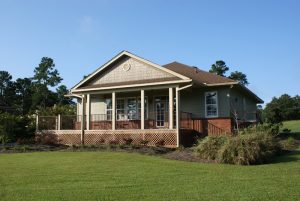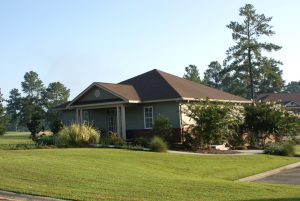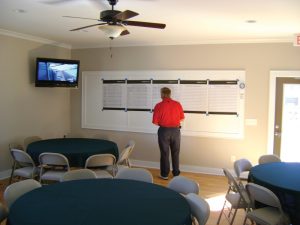 Call Toll Free: (800) 344-6534 For Golf Trip Information!